Visa Study: One in two Hong Kongers are open to try virtual banks, while one in three are aware of open banking
01/21/2020
• Hong Kong consumers want competitive rates, low fees and better user experience from virtual banks
• Open banking services are embraced but there is pushback on the sharing of personal data
One in two Hong Kongers are likely to open an account with a virtual bank with a tenth saying they will definitely do so, according to a study by Visa, the leading global digital payment technology company.
The Future of Commerce: Consumer Payment Attitudes Study 1 by Visa shows that consumers perceive benefits of virtual banks to be lower banking fees (62 percent); better interest rates compared to what are currently being offered (47 percent); and better user experience (32 percent).
The Hong Kong Monetary Authority granted eight virtual banking licences as of May 2019, a key component of the government's Smart Banking Initiatives. The aim is to facilitate financial innovation, enhance customer experience and improve financial inclusion.2
Maaike Steinebach, General Manager, Visa Hong Kong and Macau: "Visa's study indicates that there is sizable consumer demand for quality digital banking experiences, in addition to low fees and better interest rates. Keeping customers front of mind is a key factor that will determine the success of incumbent and challenger banks."
The three main perceived disadvantages of virtual banking are the lack of track record of the bank (55 percent); trustworthiness (52 percent); and the lack of physical branches (49 percent).
Ms. Steinebach added that, besides the arrival of virtual banks, open banking, or the Open Application Programming Interface (API) Framework3 as implemented in Hong Kong, would play a critical role in driving competitive innovation within the financial services sector. Such digital transformation would need collaboration across sectors from government to technology platforms and providers to other API and data owners such as retailers, telecommunication companies and utilities.
Hong Kong consumers are interested in open banking services such as advanced payment advice, for instance, payment notifications (54 percent); consolidation of bank and credit card accounts (44 percent); and instant and more competitive financing products (44 percent).
Yet there is substantial pushback in the required sharing of personal information in order to implement open banking services. Two in five (40 percent) find sharing credit card transaction history with service providers unacceptable. Forty-six percent object to sharing of bank account history, while one in two disagree with sharing their social media profiles.
"While safeguarding customers' personal data and ensuring maximum security are two crucial steps in advancing open banking or open API in Hong Kong, equally important is the need to educate consumers on what this is all about – how it works, what they are really signing up for. So consumers can then make the right decisions with confidence. This requires collaboration from all players in the ecosystem," said Ms. Steinebach.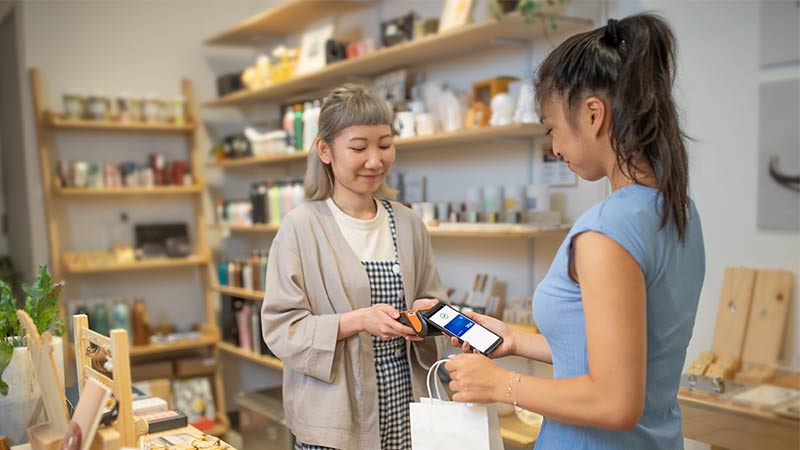 1 Consumer Payment Attitudes Study research commissioned by Visa aims to understand the behaviors of digital consumers and to identify areas where greater adoption of electronic payments can be adopted. The survey was conducted amongst 1,250 consumers in Hong Kong, Taiwan and Macau in May 2019.
2 www.hkma.gov.hk/eng/news-and-media/press-releases/2019/05/20190509-3/
3 www.hkma.gov.hk/media/eng/doc/key-information/press-release/2018/20180718e5a2.pdf
About Visa Inc.
Visa Inc. (NYSE: V) is the world's leader in digital payments. Our mission is to connect the world through the most innovative, reliable and secure payment network - enabling individuals, businesses and economies to thrive. Our advanced global processing network, VisaNet, provides secure and reliable payments around the world, and is capable of handling more than 65,000 transaction messages a second. The company's relentless focus on innovation is a catalyst for the rapid growth of connected commerce on any device, and a driving force behind the dream of a cashless future for everyone, everywhere. As the world moves from analog to digital, Visa is applying our brand, products, people, network and scale to reshape the future of commerce. For more information, visitAbout Visa, visa.com/blog and@VisaNews.