Visa study reveals revived interest in Macau as tourism hotspot, driven by wellness and integration with Greater Bay Area
02/14/2023
Macau is among the top 10 destinations to visit by travelers from Hong Kong and Mainland China
Macau inbound tourism spending particularly in dining, entertainment and shopping is set to rebound
In this post-pandemic era, consumers now have heightened demand for leisure and wellness activities during their trip abroad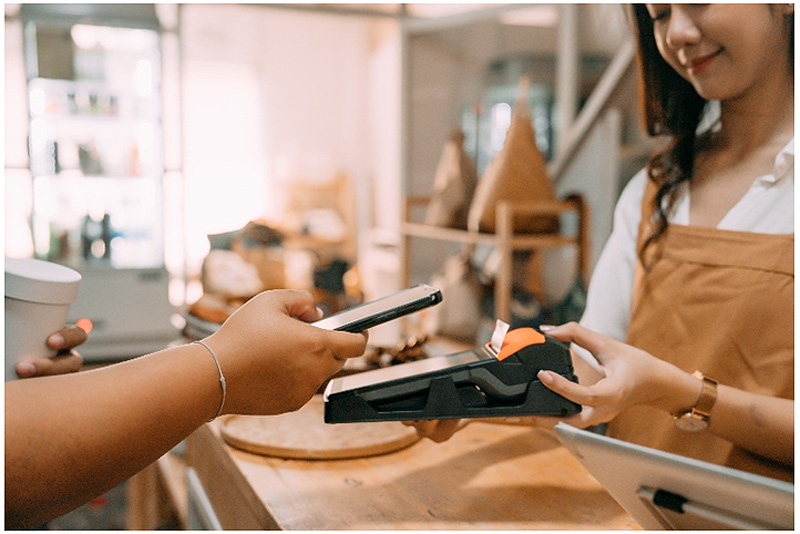 Visa today announced findings from its Consumer Payment Attitudes Study 4.0: Travel Consumption Insights – Macau Report1. The study polled consumers in Greater China to provide insights into the latest travel intentions and purpose for travel to Macau.
The report reveals Macau's rapid ascension back to the top of the bucket list of travellers from Mainland China and Hong Kong – the two major tourist sources to the city - with food & dining being the most preferred activity for both groups. While Hong Kong consumers also expressed interest in entertainment in Macau, Mainland Chinese visitors favour activities with friends and families and shopping when visiting the city.

Figure 1. Top 10 outbound travel destinations by Mainland Chinese and Hong Kong consumers
Ranking
Mainland China
Hong Kong
#1
France
Japan
#2
Japan
Mainland China
#3
Hong Kong
Taiwan
#4
Canada
South Korea
#5
Germany
Thailand
#6
United States
United Kingdom
#7
United Kingdom
Macau
#8
Macau
France
#9
South Korea
Canada
#10
Brazil
Singapore
Figure 2. Activity of choice in Macau by Mainland Chinese and Hong Kong consumers
Ranking
Mainland China
Hong Kong
#1
Food & Dining (42%)
Food & Dining (52%)
#2
Social (35%)
Entertainment (33%)
#3
Shopping (35%)
Social (26%)
#4
Entertainment (27%)
Shopping (24%)
#5
Official work / Education (26%)
Local culture/Heritage (19%)

Paulina Leong, Head of Client Relationship Management, Visa Hong Kong & Macau says "I am delighted to see Macau feature strongly in our recent study as a top-of-mind travel destination as it continues to strengthen its position as the World Centre of Tourism and Leisure. Holidaymakers from Mainland China and Hong Kong show strong enthusiasm to travel to the city for its unique cuisine and leisure activities for friends and family. At Visa, we are committed to providing a safe and consistent payment experience so that consumers can enjoy the peace of mind at home and abroad."
Travel Consumption Looking Optimistic for Consumers in 2023

Visa's Consumer Payment Attitudes Study 4.0: Travel Consumption Insights – Macau Report has also revealed highly positive trends as Macau welcomes the influx of inbound travellers.
Invigorated tourism within the GBA: Macau is well positioned to capitalize on the opportunities that have arisen due to the revival of GBA tourism. About an average of 70% of respondents across Mainland China, Hong Kong and Macau have expressed interest in going for a multi-destination trip in the GBA, with consumers from Mainland China (77%) and Hong Kong (55%) stating interest in a trip duration of 6 days or more. The study also reveals that prospects of great shopping experiences, multi-destination travel and "one-hour living circle" are key factors contributing to the GBA's appeal to consumers across Mainland China, Hong Kong and Macau.
Revenge spending on travel is imminent: In the post pandemic era, consumers from Macau's biggest inbound tourism markets expressed significant rebound in travel intentions. 45% of Mainland Chinese consumers, and 33% from Hong Kong would be happy to set aside at least 20% or more of their household income for leisure travel.
Heightened demand for leisure and wellness experiences: As we move forward from the pandemic, the ways of travel and expectations travellers have for destinations welcoming tourism have also changed. Throughout Mainland China, Hong Kong and Macau, 44% of consumers placed more emphasis on cleanliness and hygiene during travel. Wellness (39%), shopping locally (32%) and once-in-a-lifetime experiences (30%) are also gaining considerable momentum, while conventional popular tourist activities such as luxury experiences (39%) and visiting remote locations (27%) seeing declined interest with respondents expecting to do these less in future.
Visa is currently working closely with our expansive merchant network to provide unique and customized consumer experiences for visitors in Macau wherever they stay, dine, shop, and enjoy leisure. To help promote the city's gastronomic scene, most recently, Visa has partnered with Melco Style to offer exclusive rewards and privileges to all Visa cardholders who dine at select Melco Resorts' F&B outlets in Macau.
"At Visa, we will continue to support businesses in Macau to offer seamless payment means and address the emerging needs of travellers following the lifting of travel restrictions", said Leong. "As a leading payments technology company, Visa will continue to leverage our globally trusted network of partners and expertise in enabling commerce to further our commitment to bolstering Macau's local economy."
_____________________________________
1 Visa's Consumer Payment Attitudes Study 4.0: Travel Consumption Insights – Macau Report polled 350 consumers in Macau, 700 consumers in Hong Kong, 1,000 consumers in Taiwan, and 2,000 consumers in Mainland China across the ages 18-55 years old, with a minimum of MOP 5,000, HKD 5,000, NTD 5,000 and CNY 5,000 monthly household income per month. Online interviews and face-to-face interviews were conducted during the period of September – October 2022.
---
About Visa
Visa is a world leader in digital payments, facilitating transactions between consumers, merchants, financial institutions and government entities across more than 200 countries and territories. Our mission is to connect the world through the most innovative, convenient, reliable and secure payments network, enabling individuals, businesses and economies to thrive. We believe that economies that include everyone everywhere, uplift everyone everywhere and see access as foundational to the future of money movement. Learn more at Visa.com.