Visa welcomes Maaike Steinebach as new General Manager for Hong Kong and Macau
01/14/2019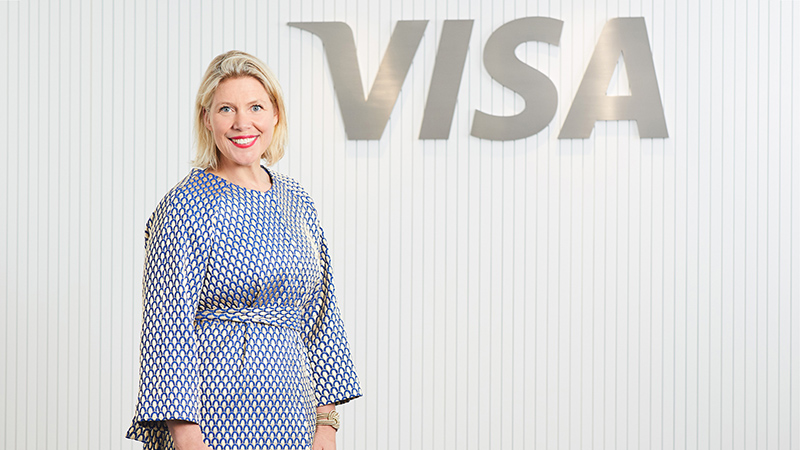 Visa welcomes Maaike Steinebach as new General Manager for Hong Kong and Macau
Visa (NYSE:V), the world's leader in digital payments, has appointed Maaike Steinebach as General Manager for Hong Kong and Macau, effective January 14, 2019.
Ms. Steinebach brings more than 15 years of experience working in Asia in institutional, commercial and private banking. She has spent her career running major institutions with a view to building out businesses, achieving higher profitability and increasing employee engagement.
For the past nine years, Ms. Steinebach has been based in Hong Kong, where she previously held the roles of Country Executive of Commonwealth Bank of Australia (CBA), and Country Executive for ABN AMRO and Regional Head Asia for the corporate bank. Prior to Hong Kong, Ms. Steinebach spent five years based in Shanghai as Country Manager for Fortis Bank Greater China.
Ms. Steinebach brings strong fintech expertise to Visa, bringing the CBA Innovation Lab to Hong Kong in 2016, one of the first of its kinds by a major bank in the city, and co-founded the Fintech Association of Hong Kong in 2017. A champion of diversity and inclusion, she also serves as a community lead for Hong Kong Women in Tech Group and Woman Chief Executives Hong Kong.
Maaike Steinebach, Visa General Manager of Hong Kong and Macau, said: "I am excited to take on this role and lead the Visa team in this fast-changing, competitive payments environment. Consumers in Hong Kong and Macau are known for demanding fast, safe and convenient payments. I look forward to working closely with our partners to deliver new and better ways to pay and be paid for everyone."
Shirley Yu, Visa Group General Manager, Greater China, said: "We are delighted to have found Maaike to lead our business in Hong Kong and Macau. In the past few years, the team has done an excellent job in deepening our presence and pioneering payment innovation. Maaike brings a wealth of experience, particularly in Greater China, to the position and will continue to lead and grow the payments industry. "
Ms. Steinebach succeeds Caroline Ada, who has been promoted as Global Head of Business Planning and Operations after leading the business for the past three years and played a crucial role in the growth of contactless payments and fintech engagement in Hong Kong and Macau.
About Visa
Visa Inc. (NYSE: V) is the world's leader in digital payments. Our mission is to connect the world through the most innovative, reliable and secure payment network - enabling individuals, businesses and economies to thrive. Our advanced global processing network, VisaNet, provides secure and reliable payments around the world, and is capable of handling more than 65,000 transaction messages a second. The company's relentless focus on innovation is a catalyst for the rapid growth of connected commerce on any device, and a driving force behind the dream of a cashless future for everyone, everywhere. As the world moves from analog to digital, Visa is applying our brand, products, people, network and scale to reshape the future of commerce. For more information, visit About Visa, https://usa.visa.com/visa-everywhere/blog.html and @VisaNews.