Consumer Pulse
What's up with consumers in Hong Kong?

Rising financial pressure
With rising home prices for the 20th straight month 1, Hong Kong consumers are increasingly concerned about financial security.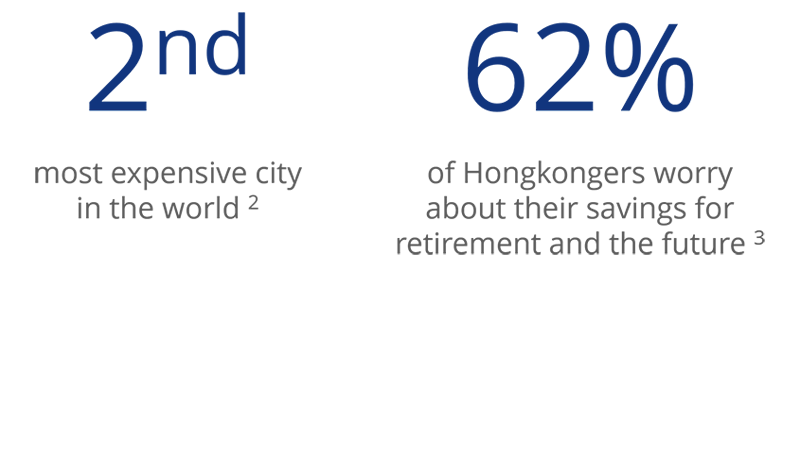 Improved retail consumption sentiment
Despite rising financial pressure, retail sales see its highest growth in nearly 3 years as Hongkongers grow more comfortable spending on retail goods in the future 4.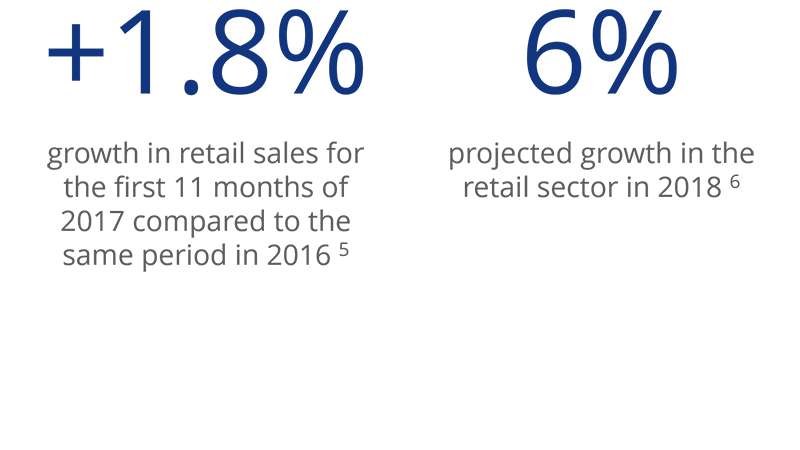 Buoyant e-commerce scene
Mobile internet usage is on the rise, which currently represents 80% of the total population 7. More Hong Kong consumers are shopping online - especially among millennials.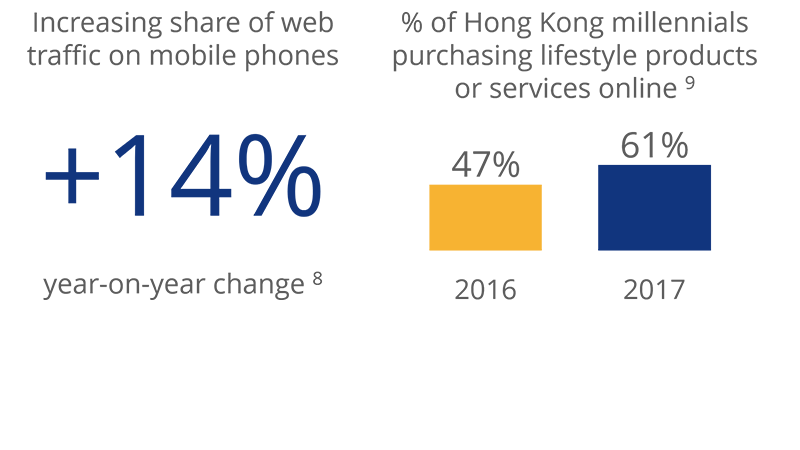 Reclaiming headspace with technology
As Hong Kong consumers cope with stress induced by an accelerated pace of life and rising financial pressure, they are looking to technology for greater convenience in order to reclaim headspace.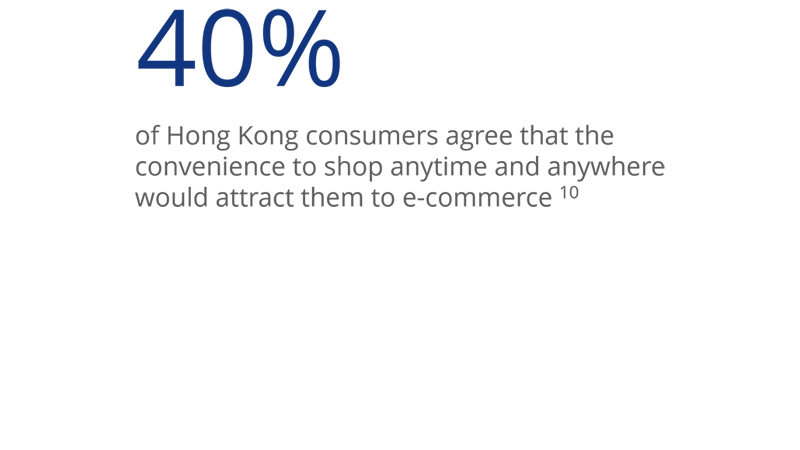 Based on observations from in-market ethnographers, the following new products/services seem to help address the above consume trend.
ANYWAY
ANYWAY is a P2P delivery service that facilitates real-time matching and tracking of couriers and sellers, creating an efficient platform to help sellers (or those in need of sending packages) to deliver the goods anytime anywhere within 2 hours at the fastest.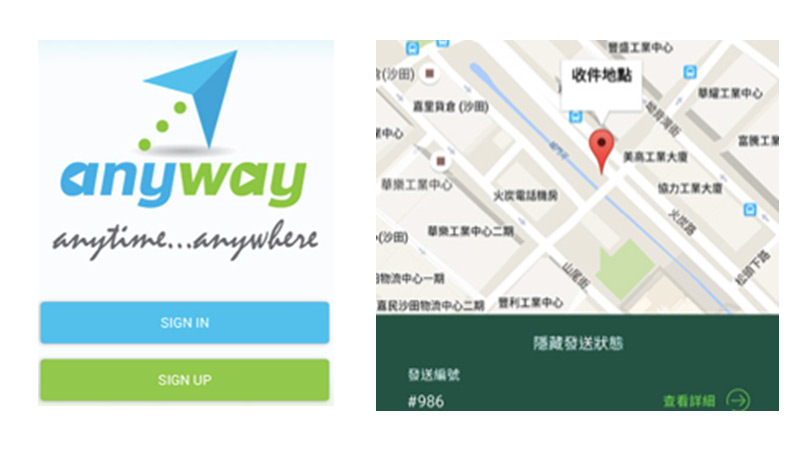 Kawa
Kawa is a mobile phone app that allows consumers to discover and enjoy independent & specialty coffee shops in Hong Kong with convenience and at a cheaper price. Consumers can browse and locate a coffee place they like, and then go through their menu to order a coffee. When consumers arrive at the physical outlet, their coffee will already be waiting for them.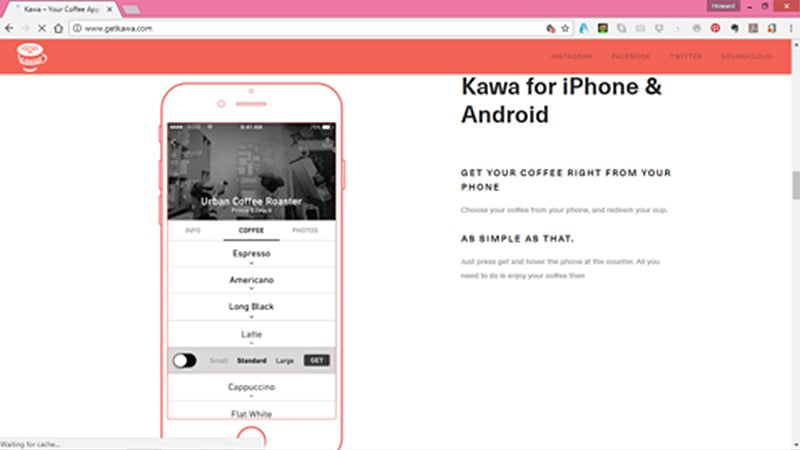 References
1. Rating and Valuation Department December Monthly Review, 2017, http://www.scmp.com/property/hong-kong-china/article/2126086/hong-kong-home-prices-rise-20th-straight-month-flats-keep
2. The Economist Intelligence Unit, 2017, https://www.economist.com/blogs/graphicdetail/2017/03/daily-chart-13
3. Prudential Relationship Index, 2017, https://www.prudentialrelationshipindex.com/hk/en/node/2
4. Reuters, 2018, https://www.reuters.com/article/us-hongkong-economy-retail/hong-kong-retail-sales-see-highest-growth-in-nearly-3-years-as-tourism-revives-idUSKBN1ES0NO
5. HK Census and Statistics compiled by PwC, 2018, http://www.marketing-interactive.com/optimistic-outlook-for-2018-retail-sales-in-hong-kong-to-increase-up-to-6/
6. HK Census and Statistics compiled by PwC, 2018, http://www.marketing-interactive.com/optimistic-outlook-for-2018-retail-sales-in-hong-kong-to-increase-up-to-6/
7. We Are Social Digital in 2017: Eastern Asia, 2017, https://www.slideshare.net/wearesocialsg/digital-in-2017-eastern-asia
8. We Are Social Digital in 2017: Eastern Asia, 2017, https://www.slideshare.net/wearesocialsg/digital-in-2017-eastern-asia
9. KPMG and GS1: Outlook for e-commerce in Hong Kong, 2017, https://assets.kpmg.com/content/dam/kpmg/cn/pdf/en/2017/11/outlook-for-e-commerce-in-hong-kong.pdf
10. KPMG and GS1: Outlook for e-commerce in Hong Kong, 2017, https://assets.kpmg.com/content/dam/kpmg/cn/pdf/en/2017/11/outlook-for-e-commerce-in-hong-kong.pdf
You may also be interested in