Use Visa payWave
Visa payWave gives you the convenience of making contactless payments wherever you go, it's available across a range of retailers including convenience stores, supermarkets, fast food chains, cinemas and many more places.
Bakeries:
Arome Bakery, Cova, Maxim's Bakery, Breadtalk, Kee Wah Bakery, Owenhouse, St Honore Cake Shop, Tai Cheong Bakery
Bars and Restaurants:
Beef & Liberty, Bless, Canteen, Chao Inn, Dazzling Café, DonDonYa, Genki Kousoku, Genki Sushi, Gyukaku, Hong Kong Day, IKEA, Ippudo, KFC, Hak Ka Hut, Le Café de Joël Robuchon, Le Salon De Thé de Joël Robuchon, Little Creatures, Maxim's, Mou Mou Club, Neway Karaoke Box, On-Yasai, Pacific Coffee, Pier 88, Pizza Hut, Sen-Ryo, Starbucks, Teawood Taiwanese, Tsui Wah, Yamataka, Cuppa Café, Hui Lau Shan, Hong Fok Tong, Simplylife, Cheers Restaurant, Paisano's, Tao Heung, Tao Heung Super 88, Tao Square, Triple O's, Watami
Beauty and Cosmetic Stores:
Aesop, Apivita, Aveda, Biotherm, Bonjour, Colourmix, Crabtree & Evelyn, Derma Skincare, Etude House, Giorgio Armani, H2O+, Hakme Beauty, Jo Malone, Joyce Beauty, Kiehl's, Lan Lan cosmetic House, Lancome, L'Occitane, L'Oreal, Melvita, Meso Beauty, Mint Organics, Morimor, Private I Salon, Sa Sa, Shu Uemura, Thousand Leaves, Thousand Leaves Skincare, Vivo Plus, Wishh!
Book/ CD Stores:
Bookazine, Dymocks, Nobletime, Eslite, CD Warehouse, Logos Book House
Clothing Stores:
6IXTY8IGHT, Aigle, Bauhaus, Brooks Brothers, BSX, Bubble, Burberry, Calzedonia, Carven, Christian Louboutin, Club monaco, CM Crawford, Cotton On, D-mop, Dolce & Gabbana, Esprit, Extravaganza, Giordano, Givenchy, H&M, Iijin, Imaginex Outlet, Juicy Couture, Kate Spade, Kenzo, Market Liberty, Max & Co, Penny Black, Porter International, Salad, Salan, Scotch & Soda, 7 for All Mankind, Superdry, Tommy Hilfiger, Topshop, Uniqlo
Cinemas:
Broadway Cinema, AMC, Palace
Computer Stores:
Apple, DG Lifestyle Store, Foresoon, FOXX, In-Smart, New Vision Technology, Studio A, Sunion, Vertex
Convenience and Food Stores:
759 Kawaiiland, 759 Stores, 7-Eleven, Beautiq Watsons, Cosway, First Edible Nest, GNC, Healthworks, Nespresso, Prizemart, Vango, voi_la!, Watson's Wine, Circle K
Department Stores:
AEON, CitiStore, CitySuper, Facesss, Harvey Nichols, LAB, Lane Crawford, Log-On, Muji, Pricerite, Sincere, Sogo, SU-PA-DE-PA, Wing On, Yata, Yue Hwa
Electronics & Appliance Stores:
Broadway, Fortress, Helix, HK & China Gas, Panashop, Suning, Universal Audio & Video
Furniture/ Lifestyle Stores:
IKEA, Pricerite, Living Plaza by AEON, Japan Home Centre
Hospitals:
St Teresa's Hospital
Jewelry Stores:
Chow Sang Sang, Swatch Shop
Luxury/ Leather Goods/ Accessories/ Shoes Stores:
Alexander Wang, CÉLINE, Gianvito Rossi, JOYCE, Juice, Louis Vuitton, Marni, On Pedder, Peach John, Pedder Red, Polo Ralph Lauren, Regina Miracle, Shoespace, The Overlander, TUMI, Union, YMK Boutique
Opticians:
Optical Arcade, Smart Optical
Pet Stores and Supplies:
Laputer Pet Beauty Centre, Q-Pets, Red Carrot, Chinchilla & Pets Shop, Pet Convenience, Pets Forest
Pharmacies:
Mannings, Watsons
Service Stations:
Shell
Sports Goods Store:
Adidas, Asics, Birkenstock, C.P.U., Nike, Sportshouse, Onitsuka Tiger, Rabu Rabu, New Balance
Specialty Retail and Others:
Amway, Forever Living, Fotomax, HMV, Madame Tussauds, Star Cruises, Venchi
Supermarkets:
AEON, City'super, CR Vanguard, Fusion, Gourmet, Great Food Hall, International, JASONS Market Place, Kai Bo Supermarket, Marketplace by Jasons, Oliver's, PARKnSHOP, SOGO, Taste, ThreeSixty, UNY, Wellcome, YATA
Telecommunications Services:
Hong Kong Broadband, Hutchison, SmarTone, Telecom Digital
Toy Stores:
Lego Store, Toys''R''Us
Last updated on Nov 30, 2016
*The above featured merchants have agreed to accept Visa card or mobile phone with Visa payWave technology for contactless purchases at their outlets. Merchants highlighted in bold may accept Visa payWave transactions of up to HK$1,000 without signature. For transactions above HK$1,000, additional cardholder verification may be required. The list is compiled based on acquirer bank reporting, and is subject to change and availability at each merchant outlet.
How it works
No swiping necessary.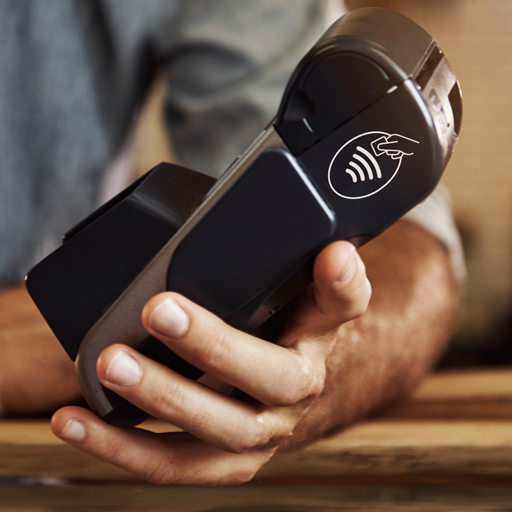 Look for the symbol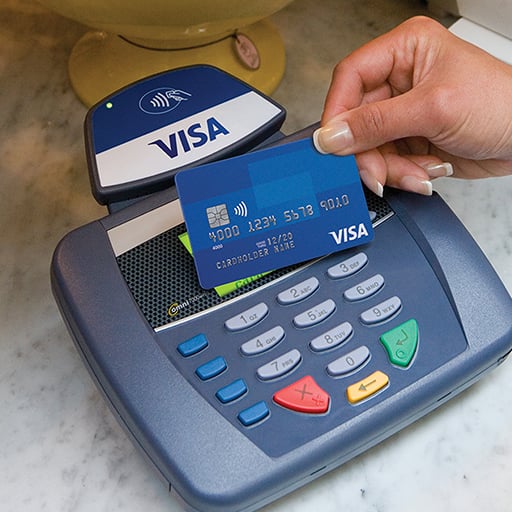 Wave your card or device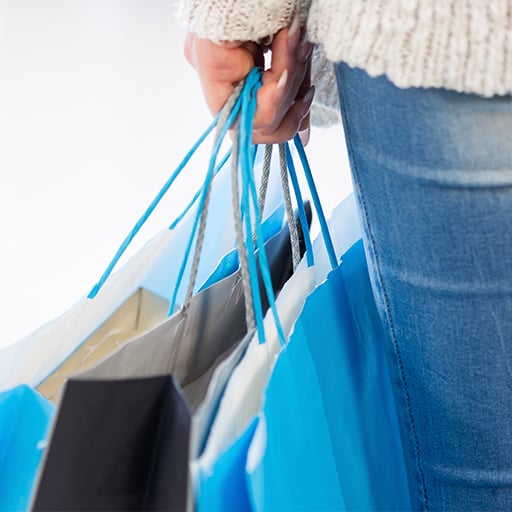 Collect your purchases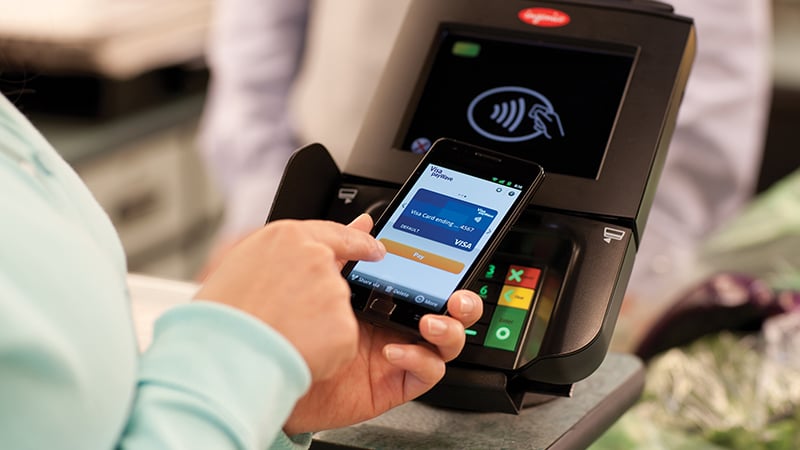 Convenience and security
With Visa payWave, you don't even need to enter your PIN number to pay. Since you keep hold of your device throughout, there is lower risk of fraud than with traditional swipe technology.
Products
A flexible range of Visa payWave devices let you use Visa payWave however you choose.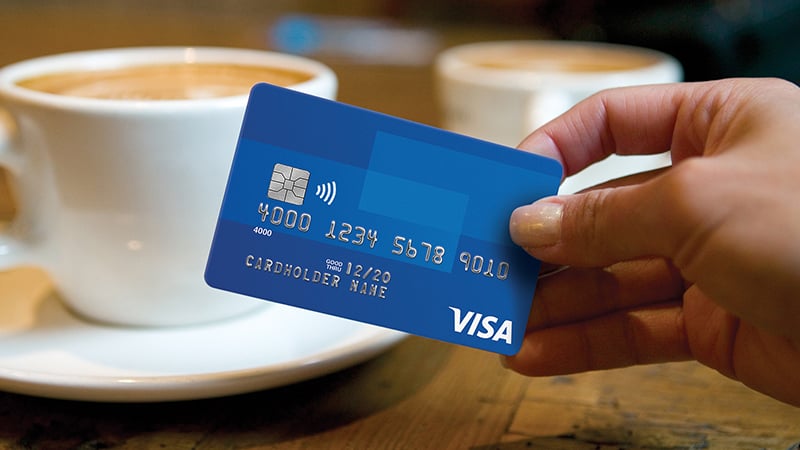 Visa Card
Alongside the convenience of Visa payWave technology, the card also includes a magnetic stripe for traditional payments.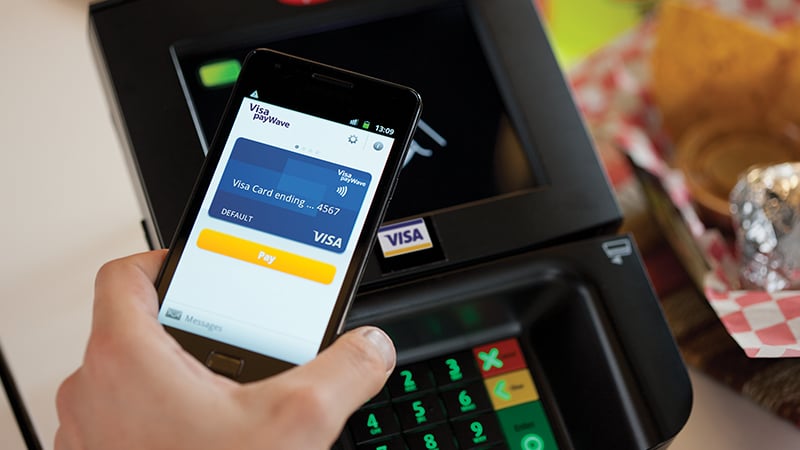 Visa payWave for mobile
You don't need your card to use payWave on your mobile phone. Eligible devices allow you to wave and pay with just the payWave app.